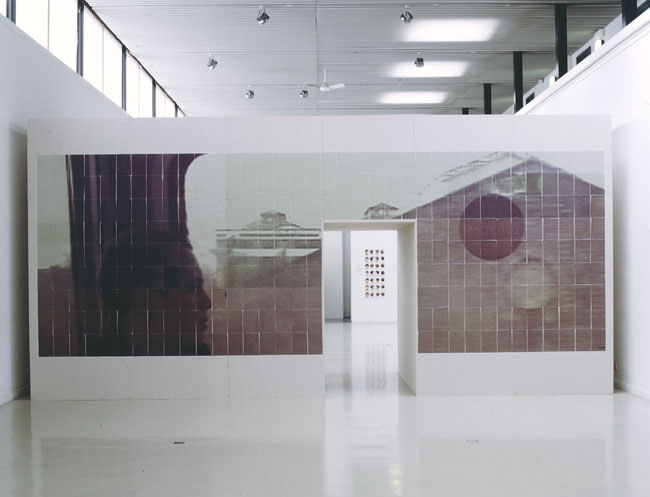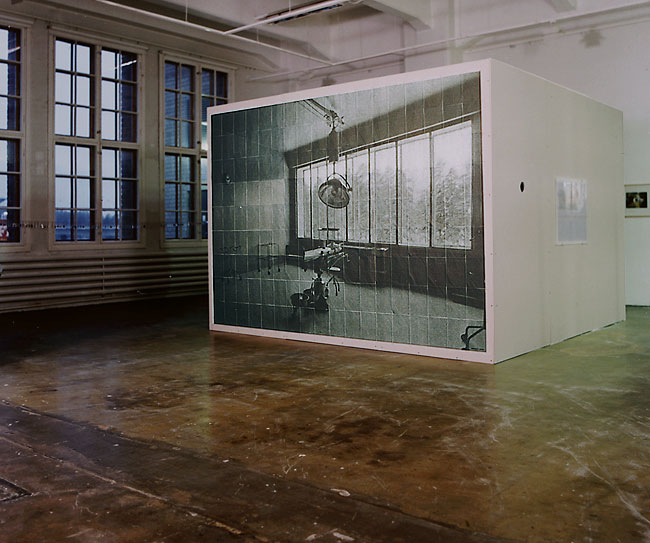 Mode III & VI
Installation at Cabel Factory, Helsinki Dec 1998 and at James Hockey Galleri, Farnham, England, April 2000
Mode III: jet-ink print in duplex on mylar, 249 x 350 cm, video loop on plexiglass, 90 x 60 cm, plaster board construction, 360 x 260 x 360 cm
A picture originating from a new-built operation room in the therties in Finland, a vdeo showing two people travelling by train in an urban landscape. The plasterboard cube contains them both but also, through two holes on opposite walls, a visual access to it's interior.
Mode VI: jet-ink print in duplex on mylar, 689 x 249 cm, plaster board construction, 705 x 340 x 140 cm.
One still from the Mode III video is enlarged and placed on a plasterboard construction, creating a division of and a passage whithin the exhibition.