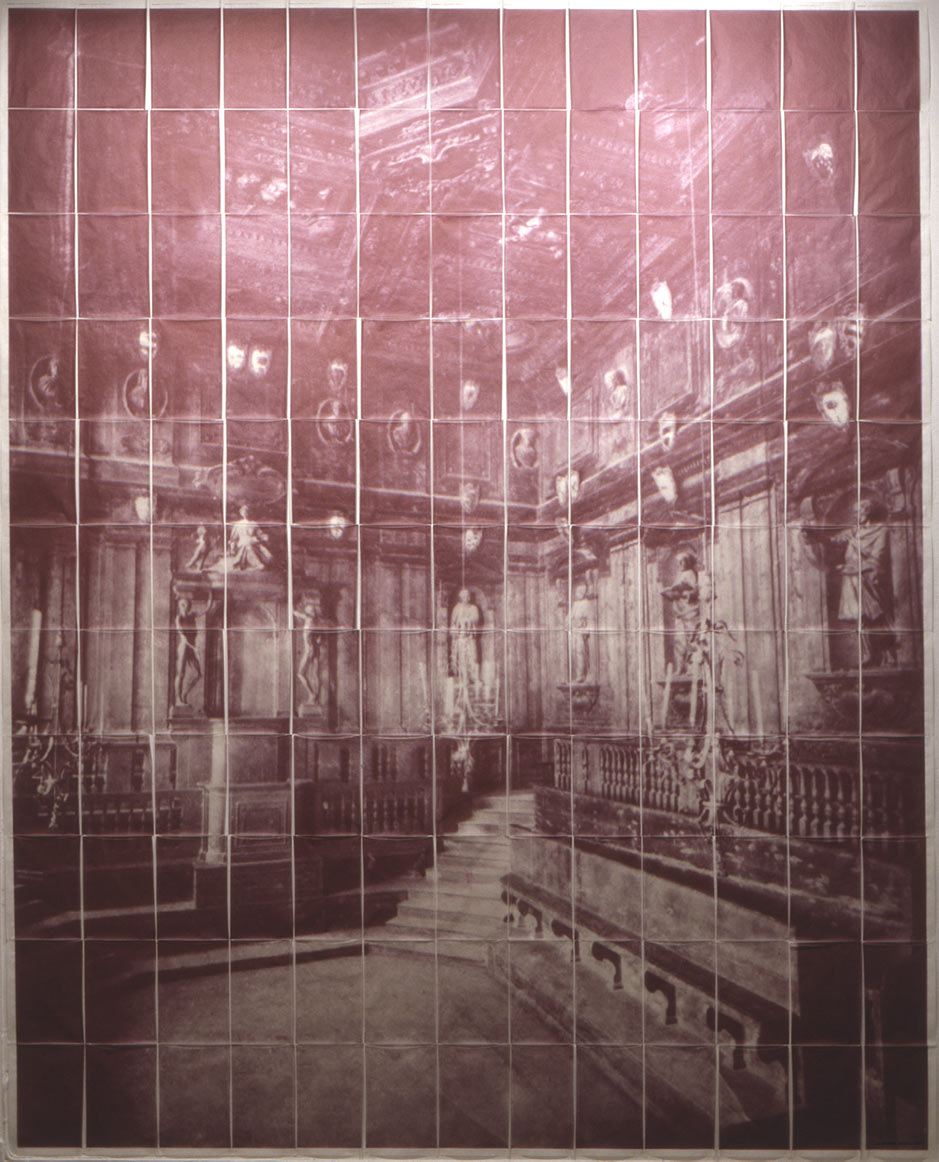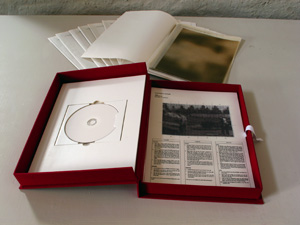 Archiginnasio
Anatomical theatre Schaper Sundberg Galleri, Stockholm1996, Helsinki Art Hall 1997 and Galleri Leger, Malmö 1997, bought by Statens konstråd (Arts Council) and installed at the Kristianstad Court.
jet-ink print in duplex on mylar, 294 x 240 cm
box including the demounted image, instructions of how to mount it and how print a new copy and a CD-ROM whith all the files of the picture
The picture originates from a photo taken of a demolished and for ever lost buildings during World War II. This was one of the first Anatomical theaters, built in the 14th century in Milan. The idea of placing it in a Court can be seen as is a way of levelling crimes.